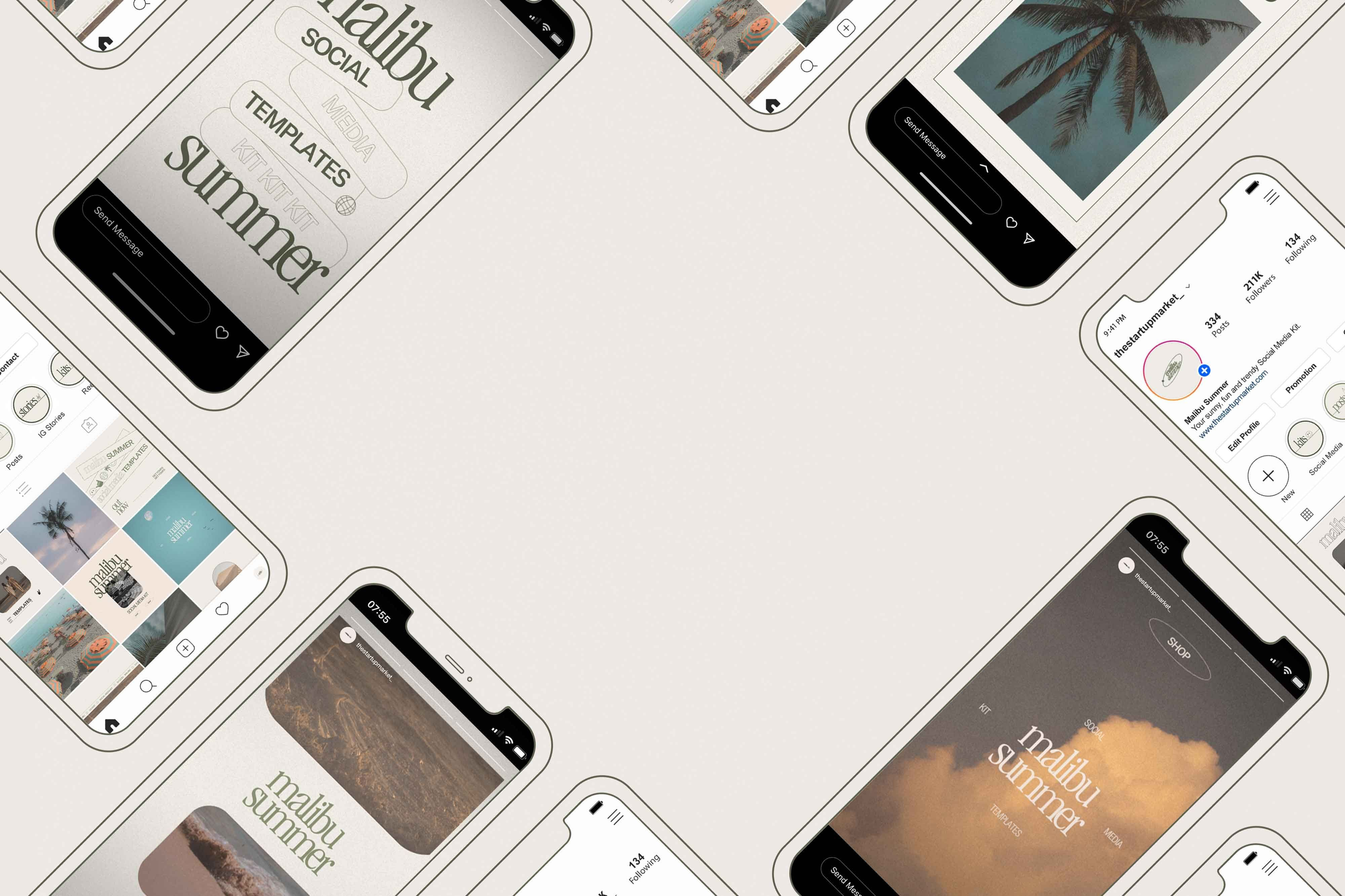 tools for aspiring and growing
entrepreneurs

you build the business we build the brand
Get all of the creative assets you need to easily start your online business and build a brand that stands out and converts!
Drag and drop, and one click changes is all it takes to make our templates your own!
Creating a beautiful brand shouldn't cost you thousands, we've got you <3
Following the current design trends, to help you convert.
new*
showit website template for property bookings
integrated booking system
Increase direct bookings and still utilise Airbnb or bookig.com
Drag and drop, and one click changes is all it takes to make our templates your own!
Following the current design trends, to help you convert.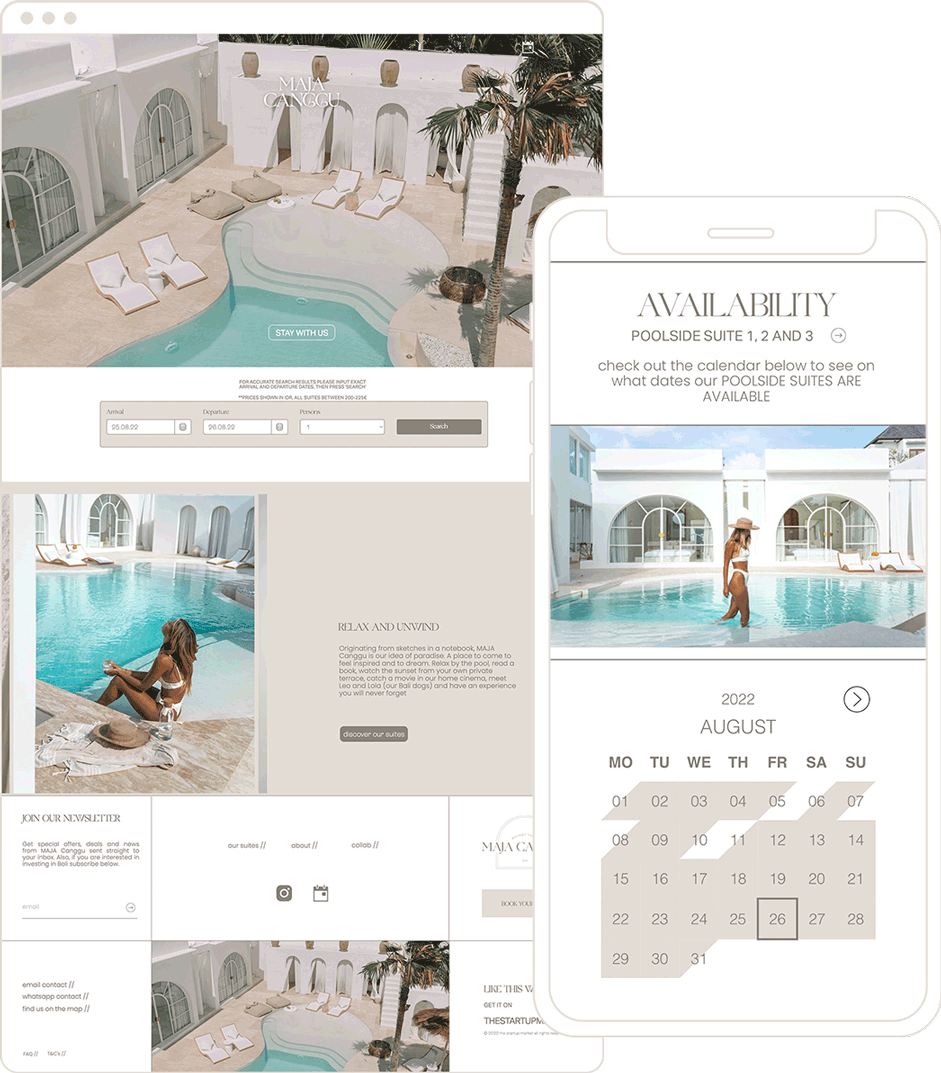 stop paying commissions on bookings
drag-and-drop

website templates
don't know it? let us
showit
to you!
we chose
showit
because it is the quickest and easiest way for you to customize our templates to fit your brand. It is literally a drag-and-drop website builder, with wordpress integration to manage blog-content and a lot of features for the everyday user -
no-code required!
explore our templates
Our Showit Website Templates are easy to edit (I mean our dogs could use these templates, with their eyes closed), beautiful and on trend, but most importantly strategically designed to help you turn your dream client into an actual customer :)
bundles to cover everything you need!
get everything in one go
our products are grouped into bundles based on your business needs - no need to navigate for hours looking for products, get everything you need in one go
explore our bundles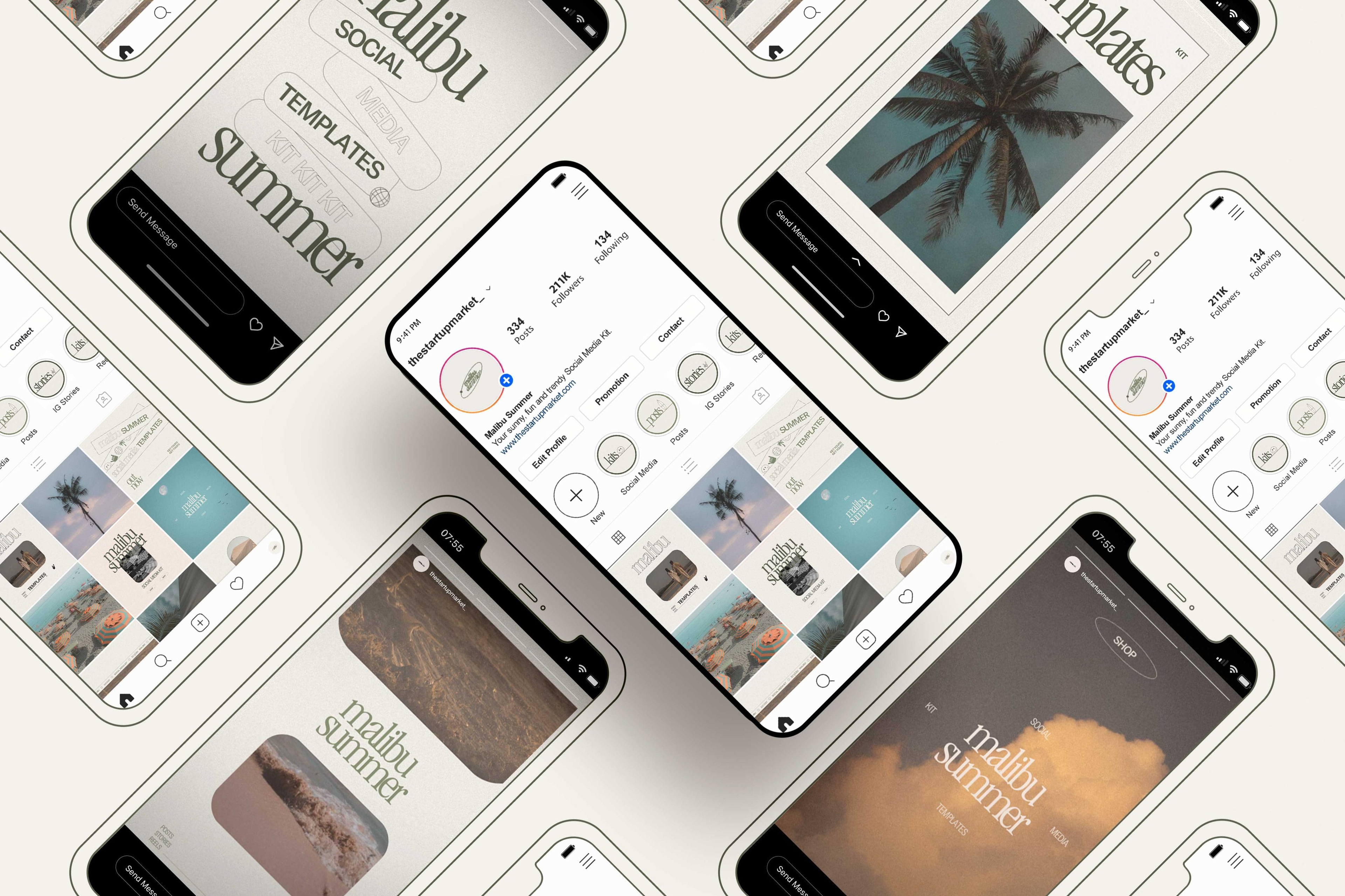 the bundle for

your socials
The Content Creator Bundle is designed to make your life much easier, save you tons of time and turn your social media into a powerful marketing tool! This bundle includes
Instagram and Facebook templates,
including
Instagram Story Templates, Post Templates and Highlight Covers; small and large Pinterest templates and a Pitch Deck
to close your dream client and/or collaboration. Everything fully and easily customizable in Canva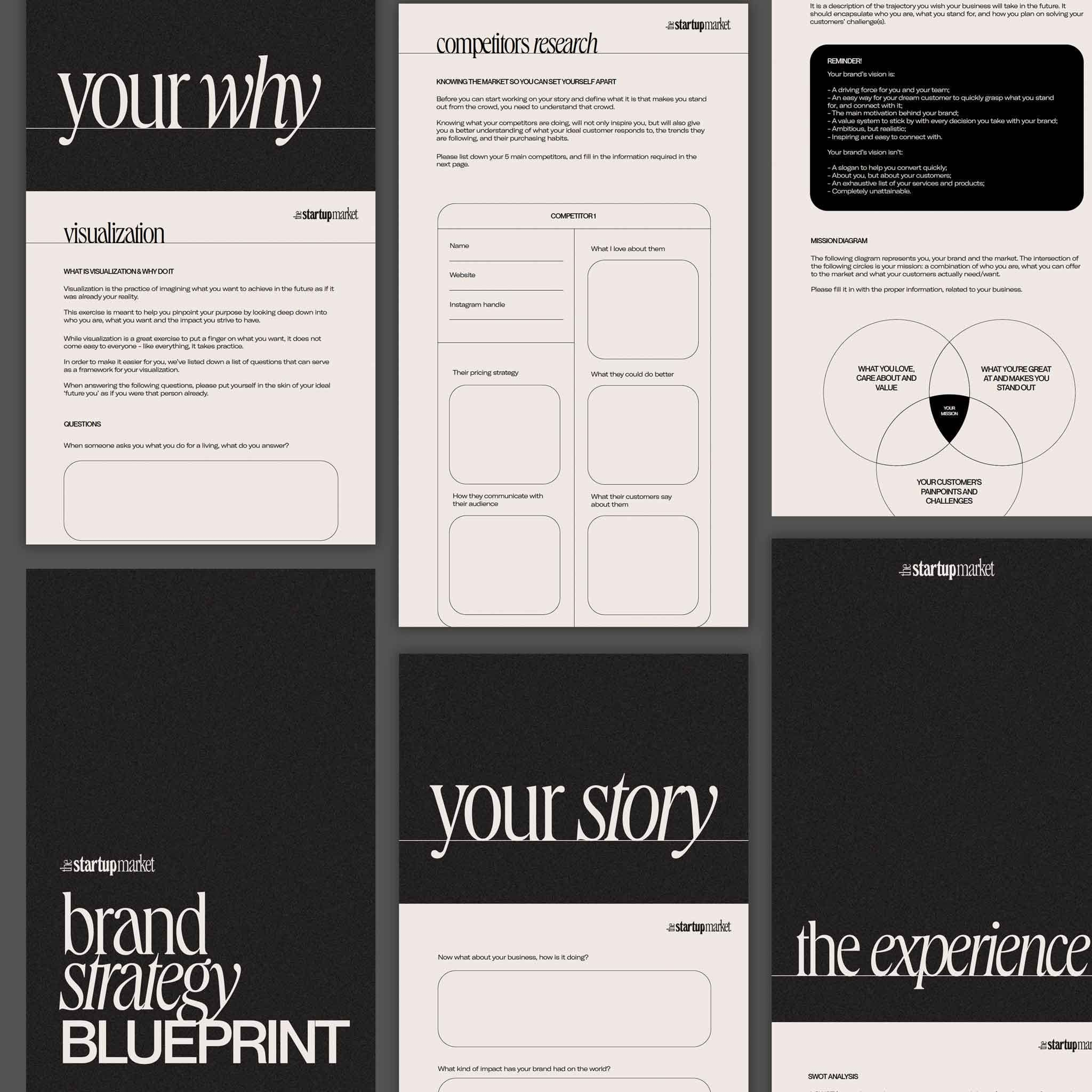 the bundle for

your brand
This Brand Starter Bundle has EVERYTHING you need to create a gorgeous brand that stands out and connects with your dream customer. Each bundle includes a 30+ page
Brand Guidelines document, icons, patterns, textures, a logo, an emblem, a business card, an email signature
and our 50+ page
Brand Strategy Blueprint document
to help you work on your brand's strategy. Everything fully and easily customizable in Canva.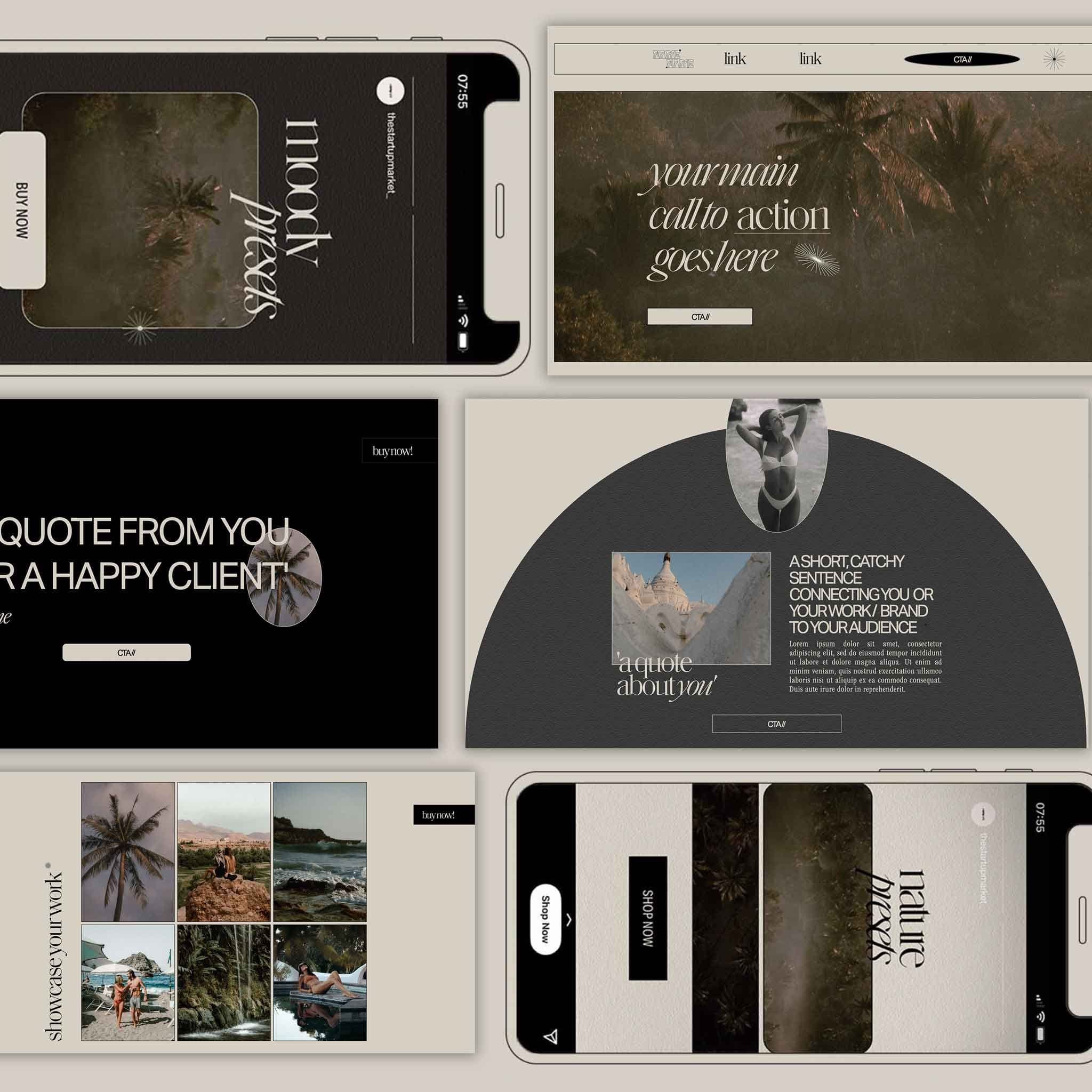 the bundle for

your business
Everything you need to increase brand awareness, attract a new audience, and generate strong leads that actually convert into loyal customers: Each bundle includes
50+ Instagram and Facebook Ad Templates designed following conversion best practices, easily editable in Canva and an easy-to-use, fully customizable Showit Sales Page template designed to generate leads
don't TAKE OUR WORD FOR IT, TRUST THEM INSTEAD...
I admire you, I am inspired by you every single day and basically, I love to buy everything you offer because IT IS SO GOOD!!!
Hi guys, thanks again so much for the webinar and congrats on launching your new products! 🥰🥳
I was on the live earlier on and I have absolutely no doubt that I need this service, I have been with CLD from the beginning and have invested in M&J's presets. CLD Mob & Vid editing course and most recently the freedom lab and sootrendy so I'm pretty dedicated to you guys!
I cannot wait to use them
Thank you so much for this. I really appreciate it and I am super thankful I am able to buy those gorgeous themes. I cannot wait to use them for my upcoming clothing brand. You guys are amazing and such an inspiration ❤️😍🙏🏼 Thank you once again! ❤️
I am discovering so much about my brand...I never wrote down any of this even though I knew it but it helps put everything into perspective and structure. Actually, it will help to create future content with purpose!
build the
business,

we've got

the brand :)

We're entrepreneurs AND creatives, so we get you :) We know what it's like to start a business while trying to build a strong and inspiring brand. We've been there, and… yep, it's not easy. We also have the agency and design experience building and growing strategic, beautiful brands that convert. We've combined our expertise to bring you templates that will make you stand out, connect with your dream customer and to give you the guidance you need to get started in style!